Introducing new Casual Help Page!
We've got something exciting to share today – a brand new Help Page.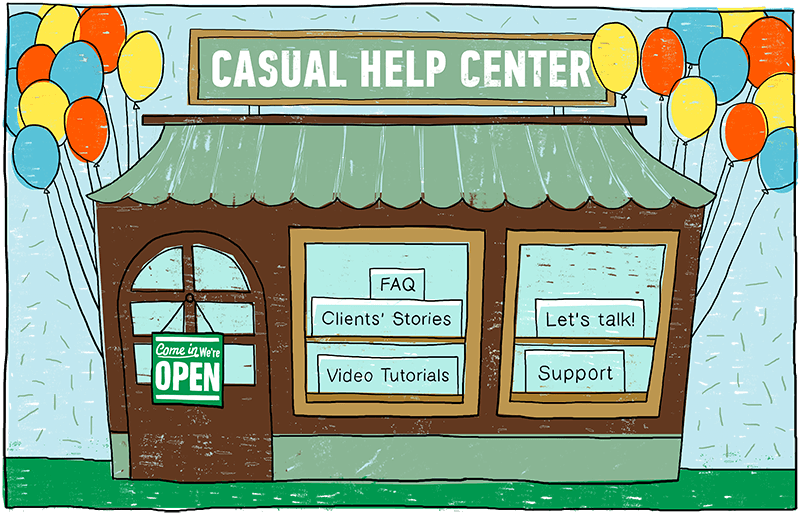 3 awesome things about the new Help page:
A short list of video tutorials for people who don't like to read through the manuals.
The most frequently asked questions.
An exclusive opportunity to schedule a Skype chat with Casual Founders. We LOVE getting feedback from our customers and make sure everyone is satisfied :) Just hit reply to this email and we'll set a date that suits you most.
We are constantly improving our Help center. So, stay tuned! New video tutorials and client success stories coming soon!